Families often get irritated by the very name of relocation. All that packaging and unpacking, travel and shifting, new profiles and places, to be honest, they all can be pretty tiring and stressful. Most of the families nowadays don't even consider moving or relocating anywhere due to the thousand-work bundle which tags along with it. However, when there is a necessity or a mandatory condition of transfer at work, or due to some other reason, they're left with no other choice. Then they are provided the option of hiring professional movers and packers for this.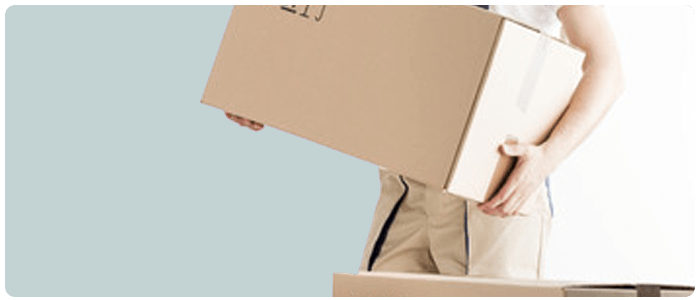 Why is Hiring Them the Best?
The involvement of relocation and shifting-related works can add pressure on families with a busy lifestyle. Hiring professional movers and packers will not only reduce the pressure on them but also handle the whole shifting and transition with ease so that they don't get work-related problems and difficulties. Apart from that, these professionals are also very punctual and less costly as compared to self-relocation. That's why busy families and households should opt for hiring professionals for the whole shifting process.
Cheap in price and insured
The hiring of these professional movers and packers for the shifting process proves to be cheap and less time consuming, as everything happens according to a detailed blueprint. The blueprint of the work helps them in making the whole process as cheap and as fast as possible.
It majorly contains the proper way of doing things which will ultimately reduce time to a much doable level. As for the price, the costing is mostly marginal and no profit is expected in asking the customer to purchase the materials differently. All of them are included in the package. This way, the busy households don't have to worry much about the whole process is very time-consuming.
Least indulgence
The best thing about hiring professional movers and packers for the people who have a busy schedule is its minimal indulgence in the whole process. This is solidified by certain dedicated divisions they have, like separate packing one, transport one, loading-unloading one, unpacking and rearrangement one, and warehouse workers among others.
The least engagement in the process throughout the shifting helps the people to focus more on their work, rather than complete attention in self-relocation. It is boosted by the perks of certain packages with assisted transit and other documentation.
Damage insurance and rearrangement facility
Another important thing for any family, be it full-time or scarcely-available is the damage insurance, which is indeed provided by the professional movers and packers hired. This makes them less worried about the goods getting damaged and more on their other essentials.
Apart from that, unpacking and rearranging can also be a back-breaker for many, especially for busy households. That's why these people provide certain unpacking and rearranging facility according to your needs so that you can safely complete the transition into the new life, without getting much involved and focusing on all other works alongside the whole shifting process.
These advantages sure do compel any person to opt for the professionals-for-hire, but little they know before hiring that what kind of packages will be the best. Certain professionals and experts are willing to explain everything to you, waiting for just your one call. All you have to do is to pick up the phone, dial those numbers, and forget all worries regarding shifting and relocation, because they will take care of it, and that's what they do.