If you're moving your office, commercial warehouse, or industrial facility, you'll need to consider a lot of factors. Organizing a commercial relocation involves a lot of work – in addition to packing everything, keeping employees productive and happy, adhering to the moving schedule, and ensuring your business runs, as usual, you also need to think Tips For Commercial Relocation about relocation safety. It's stressful to deal with storage solutions, packing, organizing, and prioritizing.
Considering safety is an important part of moving your office, so we've put together a list of common concerns and safety hazards you should be aware of. You can use these five critical Tips for Commercial Relocation for an efficient, smooth, and fast move.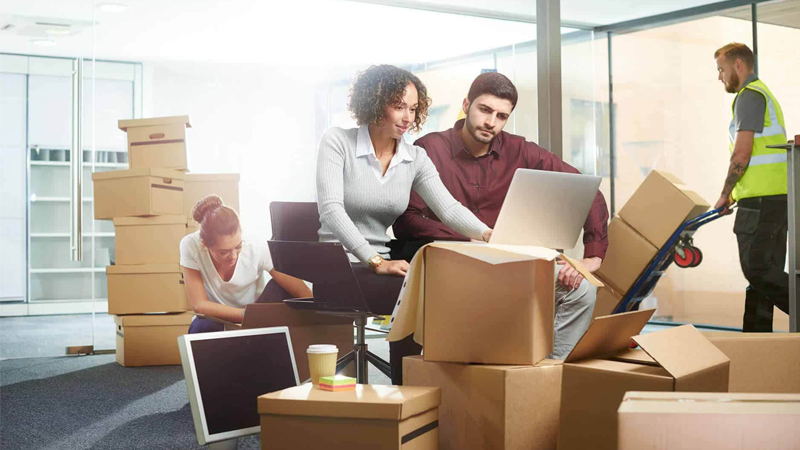 Tips For Commercial Relocation
Advertise that you are moving: Address Updating
Send an Email with your new address and phone number at least a month prior to the office move in order to notify clients, suppliers and other contacts. Before hiring Commercial Removalists, be sure to update your website, email signatures, print marketing, and social media platforms with the new address.
Also Assure that you notify Australian Post as to mail forwarding and changes to address details, Bankers, Solicitors and other professional advisors, other Govt. Deptt., Local Authorities, business name registration and ASIC.
Co-ordinate the move by assigning a manager
In addition to assigning tasks, a manager must oversee all the employees and ensure the tasks are done correctly; so, pick a manager with good multi-tasking abilities, good leadership capabilities, and experience supervising the team.
Having one person responsible for the move will save time spent making phone calls and arranging the move. The business owner or a capable employee can take charge of the move. Your company might consider appointing a relocation project manager to ease the burden on your staff. Commercial Relocation Companies can help you with this.
Formulate an Inventory List
Having an idea of the quantity of what you have helps with an easier office move. A variety of electronic items, desks, chairs, tables, freestanding furniture, signage, display cases, artwork, telephones, document boxes, kitchen appliances, and others are included in this category. The following list will help a professional office removals company provide more accurate estimates of office move costs before an on-site inspection.
Pack Label Your Goods Correctly
We hope you are learning a lot from our tips for commercial relocations. Be sure to pack everything according to its packaging needs, including using sturdy hard-wood crates for servers, desktops, and other items that are easily damaged, ample bubble wrap to ensure shock absorption during transit, and so forth. You should label each box so that you can easily identify things after unpacking. This will make unpacking easier. To make sure that all of the items end up in the same place, assign a number to each employee's workstation.
Hiring Professional Relocation Movers
You should keep your employees focused on their job responsibilities, even if they are able to help with minor moving tasks. You can minimize any disruption to your company by hiring professional movers.
Conclusion
These tips can make your commercial relocation easiest. Being an expert in the same industry, we know Professional Best Removalists Adelaide companies will ensure a smooth move since they have ample experience with Commercial Relocations. From packing and planning to heavy lifting on the day of your move, a good removal company will take care of the whole process for you. In addition to providing Business Relocation Services, many also dispose of employer-owned furniture and install shelving.
You can make your business move as smooth and stress-free as possible by following these Tips For Commercial Relocation.