There are many leading furniture moving agencies in Adelaide. However, it takes years of experience and dedication to become a leading agency in any industry. So, if you want to choose a furniture movers company with experience and professionalism, you need to stay with us. Here we will discuss how to choose a furniture movers company that you can trust.
So, without further delay, let's get into the tips on choosing a trustworthy furniture moving company in Adelaide.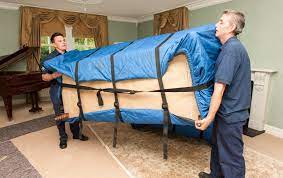 6 Tips To Choose The Best Furniture Movers Company In Adelaide
Various factors influence a furniture moving company. However, as various Movers In Adelaide have already proven their credentials of being one of the most promising furniture moving companies, we will put forward their servicing policies. We have gathered the most effective 6 things to get the best furniture moving agency in Adelaide.
1. Locality
No matter where you stay or relocate, you will always need a local furniture moving company. After all, will you wait for hours to get the best furniture moving agency, located far away from your place? Or will you just seek help from your local furniture movers company? That is why you should aim to stick to the regional Movers Adelaide. It not just helps people to get the services from the best agency but also helps in getting the service earlier. So, hire a furniture moving agency within your locality in Adelaide.
2. Experience
While looking for the best furniture moving agency, always ask the agency to show their servicing license. Now a servicing license states a lot of other licenses, such as experience and certificate in furniture moving. If your agency fails to show you the professional license, you need to look for another agency. However, often people end up choosing those non-certified agencies due to their low price quotes. But, it may lead to further damages. So, always prefer a licensed and experienced furniture moving agency over a cheap one.
3. Furniture Moving Tools And Packing Items
For a successful furniture removal process, an agency must possess some professional furniture moving tools. Also, packing materials play a key role in the removal process. So, talk to your servicing agency about their packing process. Whether they will bring packing materials or do you have to get them? Also, what will be the servicing charges for adding the packing materials? You need to know about them all before booking your date with the agency. Hire only such Movers Adelaide to provide services for furniture removal.
4. Origin Of The Company
The origin of the company plays a crucial role in getting the bigger response. After all, you may want to hire someone who can understand your needs and budget. And a local company to Adelaide will be the best choice for availing the furniture removal service. So, visit the local furniture removalist agency and share your requirements with the experts in detail to get the best service.
5. Flexible Servicing Hours
A professional removal agency must provide flexible servicing hours to get the work done. Therefore, if you want to get the best movers company in Adelaide, you must talk to the experts about their servicing hours. Most Movers Adelaide offers 24X7 hours services all over the town and the nearby suburbs. Therefore, people get the needed services according to their convenience. Similarly, your agency must provide same-day emergency removal services for a hassle-free relocation.
For official removal, you must attain the removal services according to your convenient time without disturbing daily office routines. So, hire an agency that can come after the office hour and do the job.
6. Intercity And Intracity Furniture Removal
The furniture removal services for residential and commercial purposes need extreme knowledge and expertise. After all, residential furniture has a lot of items that need special care with packaging and transport. Similarly, if you need intracity furniture removal, you must ask your service provider in detail about the removal date, packing, loading, transporting, and unpacking. Now not all agencies provide intracity removal services. So, confirm the furniture delivery location with your agency before hiring.
So, we hope with these 6 tips you can avail yourself of the best furniture removal service in Adelaide. So you can hire Movers Adelaide for the best furniture removal services. They provide intercity and intracity removal services in Adelaide and away from Adelaide. You can call them through their given customer care number to book a suitable date.